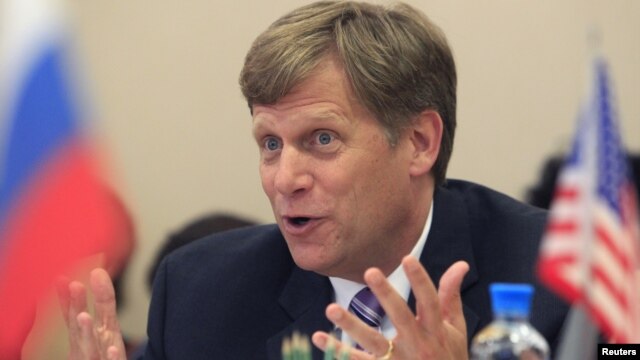 http://www.businessweek.com/news/2012-05-30/u-dot-s-dot-ambassador-to-russia-apologizes-after-kyrgyz-bribe-row
Another American has apologized for an imprudent remark about a Slavic nation.
First...a spokesman for President Obama had to explain away Obama's 'Polish death camps' gaffe....after a diplomatic uproar broke out.
Now...Michael McFaul...the USA's rookie ambassador to Russia...former academic at Stanford and the neocon Hoover Institute...apologized for remarks he made to students about a $2 billion 'bribe' Moscow gave Kyrgystan...to close a USA air base in 2009 that was important for Afghan logistics.
Moscow called McFaul 'unprofessional...for spreading falsehoods through the media.'