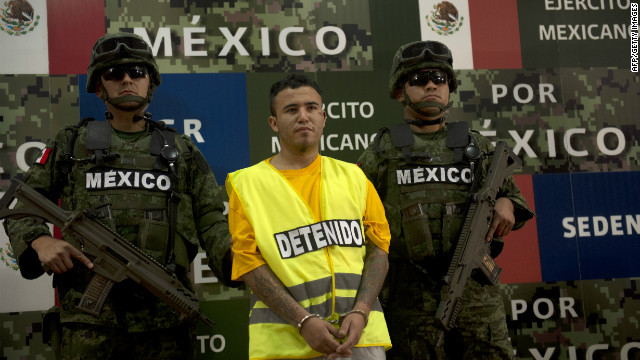 http://edition.cnn.com/2012/05/21/world/americas/mexico-bodies/index.html?hpt=ila_c1
Police trotted out the man they claim is a main suspect in the 13 May horrific killing of 49 in Nuevo Leon.
Los Zetas narco local leader Daniel de Jesus Elizondo Ramirez...aka 'El Loco'/Madman... was captured outside Monterrey after firing at troops.
Police say Elizondo has detailed the grisly murders.
He was the local Zetas leader in Cadereyta...where the mutilated bodies were found scattered on a highway.
Police say despite denials on narcomantas...Los Zetas were responsible for the killings and body dumpings.