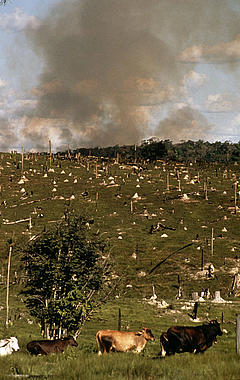 http://www.google.com/hostednews/afp/article/ALeqM5gzguO-DIIQBXlNi9sIk-1TknNfEw?docId=CNG.7f393c325cf5fc292b93c6804728e26c.e1
President Dilma Rousseff has vetoed parts of a controversial Amazon environmental bill...fearing it would lead to further deforestation.
Environmentalists say the 1965 law was refashioned only to favor agribusiness interests... ranchers and farmers.
Rousseff issued 12 line item vetoes and 31 bill changes.
Though it must still be ratified by congress...it goes into effect immediately.