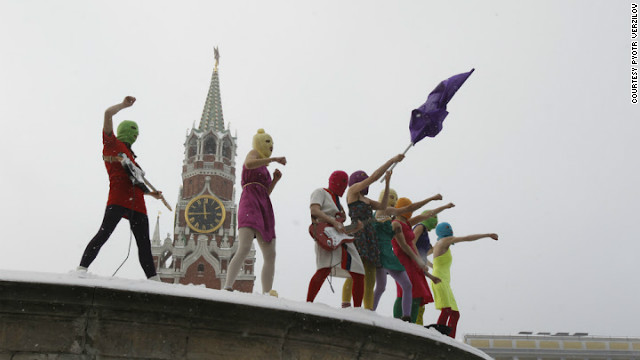 http://edition.cnn.com/2012/05/25/world/europe/russia-punk-band-arrest/index.html
LONG Interview
Pyotr Verzilov...the husband of a jailed member of the all female punk band Pussy Riot ...and its manager...gives CNN a long interview and history of the band.
The band's 3 arrested members may serve 7 year sentences for performing in a Orthodox church...and assailing then PM Putin in March.
For some...they have become a symbol of Putin's oppression...and of the middle class protest against it.