LINK CHANGE/ With 1:59 Video Report...After :15 ad.
http://edition.cnn.com/2012/03/21/world/americas/mexico-earthquake/
Mexico's strongest earthquake...since a deadly 8.0 tremor hit Mexico City... killing over 10,000 people...struck 15 miles east of Ometepec, Guerrero.
It measured 7.4...at a depth of 11 miles...and was
felt 100 miles away in Acapulco...200 miles in the DF...and even in Guatemala City.
An immediate aftershock of 5.1 was reported...
with least 40 aftershocks registered.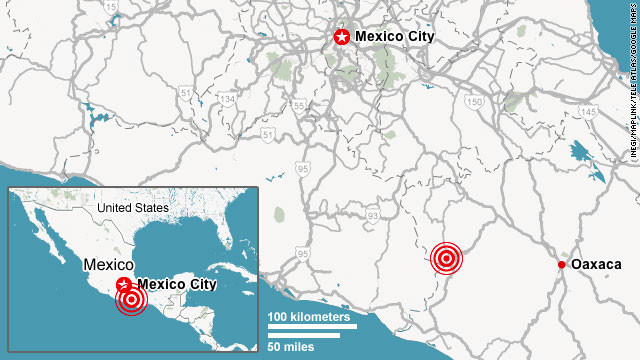 Some 60 buildings were destroyed and over 500 damaged.
At least 11 people were injured.