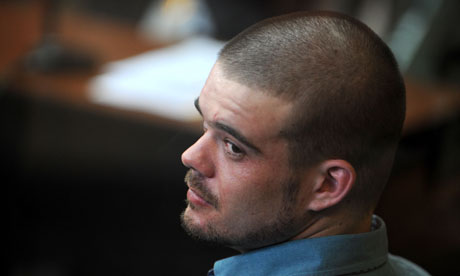 AP/ GUARDIAN
Joran van der Sloot, 24...the chief suspect in a 2005 Aruba disappearance of USA teen Natalie Holloway...admitted killing and robbing Peruana Stephany Flores, 21...during a rage.
"Yes, I want to plead guilty. I wanted from the first moment to confess sincerely," the Dutch citizen said. "I truly am sorry for this act. I feel very bad."
His lawyer tried to blame "extreme psychological trauma" from the Holloway case...for van der Sloot's murderous action.
The state is seeking 30 years for first-degree murder and theft.
AND:
President Humala replaced controversial Drug minister Ricardo Soberon...with Carmen Masias.
Soberon had temporarily stopped coca eradication in an important producing region. Masias believes coca destruction is important in the fight against the narcos.
http://www.bbc.co.uk/news/world-latin-america-16500137