http://www.youtube.com/watch?v=JHBnC8b02zM
STATIC Album cover: 6:05
Regular visitors to MFM...will notice the much slower pace of today's musical selection...'E Preciso Perdoar'/ 'You Must Forgive'.
It is sung by the great, recently departed Cape Verdean...Cesaria Evora...and Caetano Veloso...from a 1996 CD...'RED HOT IN RIO.'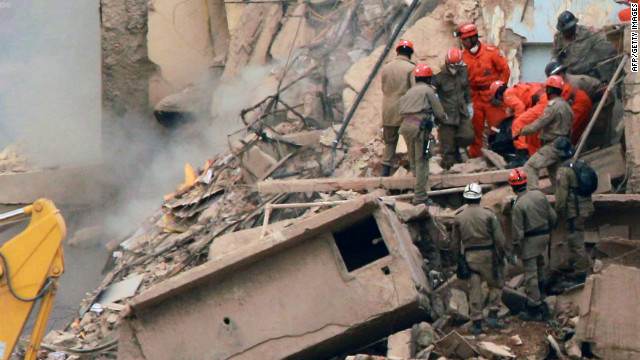 It was chosen in lembanca/remembrance...of a recent tragic event in Rio...where at least 17 died...and 3 are still missing under 45,000 tons of rubble...from the sudden collapse of 3 multi-story buildings...in the old, historic downtown near Cinelandia.
I know that part of Rio. I wandered thru it many times.
I fell in love with Rio and Brasil in 1985...before it was the "B" in BRIC...and not even a gleam in foreign investors' eyes.
The Cariocas/Rio residents always made me feel comfortable...whether fumbling in street Portuguese...or trying to samba in front of a Copacabana record store.
I always got smiles.
Though I haven't been to Rio in decades...my now saddened heart still lingers there.
In Brasil...it's called...saudade.