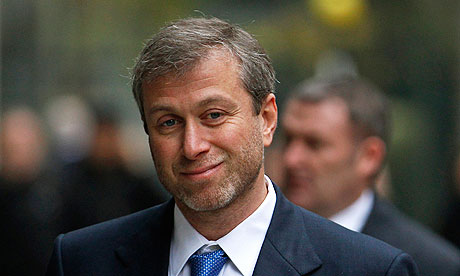 GUARDIAN/ L.HARDING, M.ELDER
"The $5bn legal battle (underway in London) between Boris Berezovsky and Roman Abramovich (above) has offered Russians a fascinating peek into the opulent lifestyles of the mega-rich.
Luxury cruises in the Caribbean, mansions in France, deals at the Dorchester, Chechen gangsters, and billions funnelled through opaque offshore companies – all have been uncovered in what is the UK's biggest private litigation bust-up."
AND: "It has become a compelling oral history lesson from the 1990s in which the secrets of Boris Yeltsin's court have been brought to light."