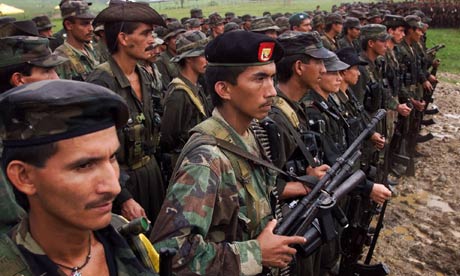 REUTERS / GUARDIAN
In a brutal and ruthless manner, FARC rebels executed 4 long-held security force hostages...
as troops approached their camp in Caqueta.
All had been held for more than 12 years.
Another hostage was found alive there.
President Juan Manuel Santos said the FARC was "solely responsible" for the deaths... calling it a "crime against humanity".
The rebels still hold 10 security force members...and dozens of civilian captives.