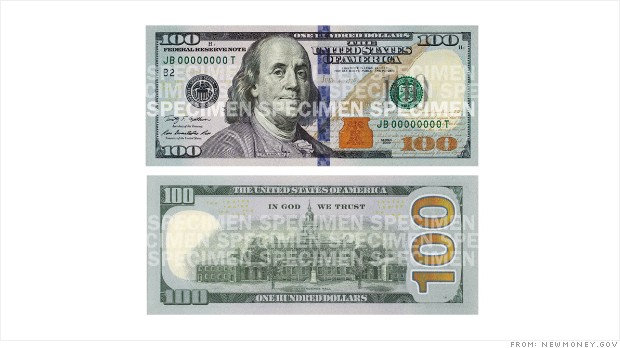 Ben Franklin got another makeover...and his new look hits the streets on 8 October.
After 3 years...the USA's allegedly 'new, improved' $100 bill will finally debut.
Supposedly...the new Benjamins will have tougher security measures to stymie expert 'supernote' counterfeiters...in North Korea...and Peru.
It is the $100 dollar bill's 4th revamp...and the 3rd in just the last 20 years.
http://www.reuters.com/article/2013/04/24/us-usa-currency-newnotes-idUSBRE93N0VN20130424