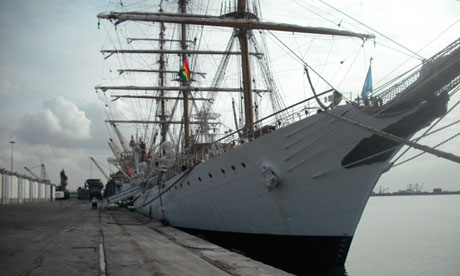 http://www.guardian.co.uk/world/2012/oct/10/argentinian-naval-ship-ghanaian-port
A court in Accra has upheld the seizure of an Argentine Navy training vessel...requested by NMI...a NYC 'vulture hedge fund' and its billionaire CEO Paul Singer.
The sailing vessel 'Libertad' is valued at about $10 million dollars...and has been held there since 02 October.
A lawyer for NMI Capital in NYC wants a bond of $20 million to release the vessel.
He says his clients are owned more than $300 million for bonds defaulted by Buenos Aires.