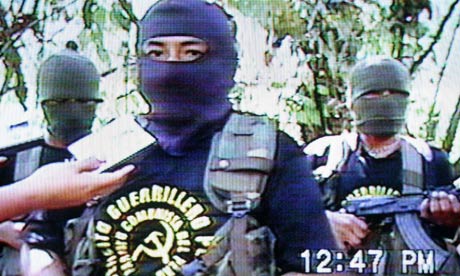 IST LINK CHANGE : More Details
http://www.laht.com/article.asp?ArticleId=559547&CategoryId=14095
Rebels killed 5 soldiers...and wounded 5 more in the thick jungles of the coca growing area of Junin...aka...VRAEM...in the southeast.
So far in 2012...17 soldiers and police have died from resurgent rebel bands...and President Humala has fired 3 defense ministers.
Construction of a critical $3 billion nat gas pipeline is scheduled to begin soon in the region.