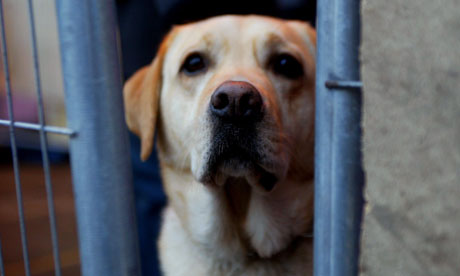 http://www.guardian.co.uk/world/2012/aug/12/labradors-crackdown-italy-cash-smugglers
Border and customs officials have changed dog breeds to catch money smugglers...and the new Labradors...are making life miserable on tax dodgers.
In just 7 months....since the Labs took over from the Alsatian breed...the illicit haul is up 78%... some E41 million in cash and even gold ingots...from those trying to avoid new austerity taxes.
Italians can legally depart with only E10,000 undeclared.