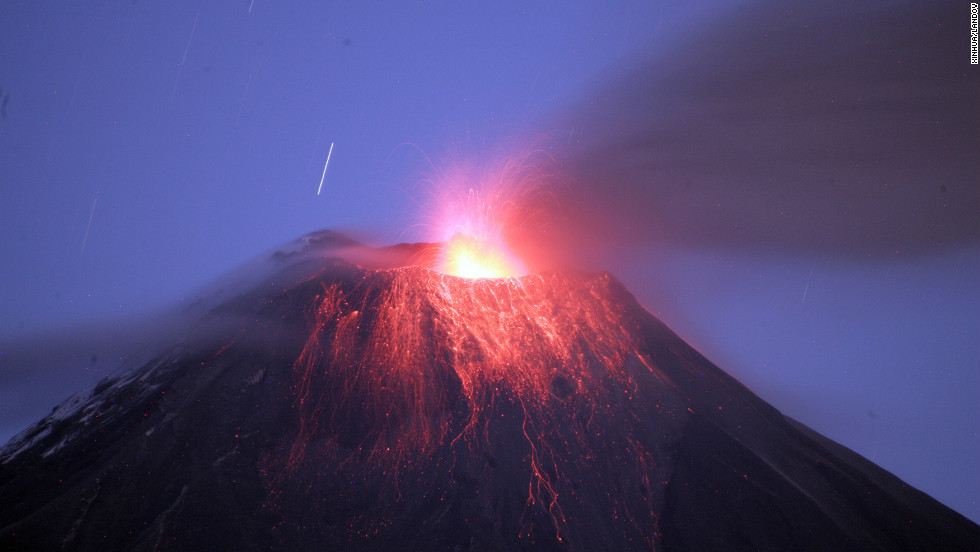 http://edition.cnn.com/2012/08/21/world/gallery/tungurahua-volcano/index.html?hpt=ila_t2
TO SEE: 12 FOTOS
The Tungurahua volcano is active again.
Just 87 miles from Quito near Huambalo...its rumblings and fires have forced officials to raise an alert to high.
Its spewings of rocks and ash have affected over 3,000 families, 4300 acres of crops and 5,700 animals.
,
CNN displays 12 recent fotos of the volcano's activity.