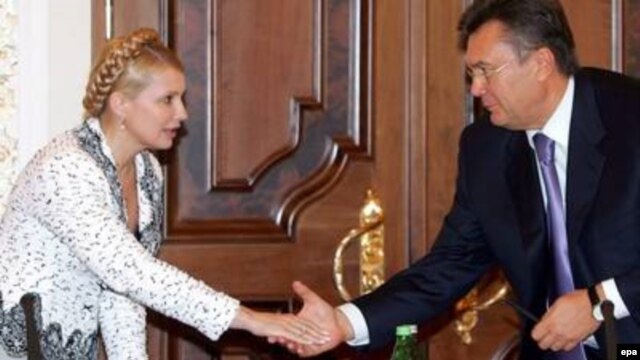 http://www.reuters.com/article/2012/06/13/us-ukraine-tymoshenko-yanukovich-idUSBRE85C1EX20120613
President Viktor Yanukovich kicked the EU hornet nest again...by claiming that ex-PM Yulia Tymoshenko was connected to the 1996 murder of businessman Yevhen Shcherban in Donetsk.
Yulia is serving a 7-year prison sentence for abuse of power.
She is a favorite cause of EU leaders...who view her harsh prison sentence and medical treatment as another reason to slow walk Ukraine's economic integration with the West.