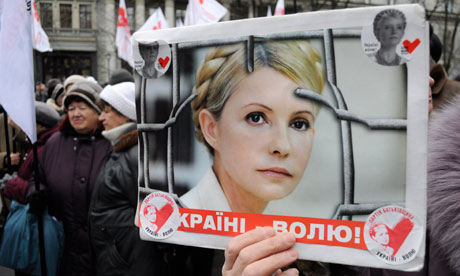 http://www.google.com/hostednews/ap/article/ALeqM5iaSTcfmPWQnraHLRgxnR7ZfmCfTQ?docId=76361b81044e44d2ab45a7860b1ea788
It took evaluations from German and Canadian doctors...but jailed former PM Yulia
Tymoshenko, 51...will be allowed to leave prison...and get specialized treatment for a herniated back disc.
But Yulia apparently won't be going far.
She may treated at the central hospital in the same remote eastern city of Kharkiv.
Tymoshenko is serving 7 years for abuse of power...and may soon face other charges...including treason.