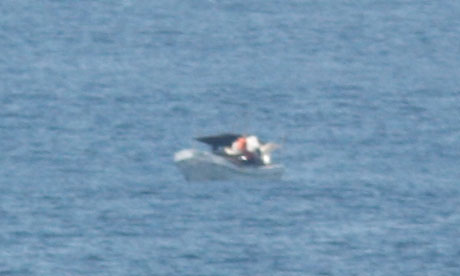 FIRST LINK CHANGE; More Details.
http://www.google.com/hostednews/ap/article/ALeqM5iO7jC3xifD8njB9W9DIDtoCgHvWA?docId=924fcc5060a445b3b8264dc6d061cc62
The Star Princess...a luxury cruise ship owned by Miami's Carnival Lines...passed a troubled Panamanian fishing boat on 10 March...and though reportedly alerted by some bird watching passengers...failed to stop to render aid.
On the small distressed craft...2 of 3 fishermen eventually died...before a rescue...28 days later.
The sole survivor was Adrian Vasquez, 18.
The Star Princess was travelling from Ecuador to Costa Rica.
After initial denial and an investigation...the company finally apologized...and blamed it on 'poor communications'...for not informing the ship's British captain.
The cruise ship is owned by Miami's Carnival Lines...the owners of the ill-fated Costa Concordia that ran aground in Italy in January...killing dozens of passengers.