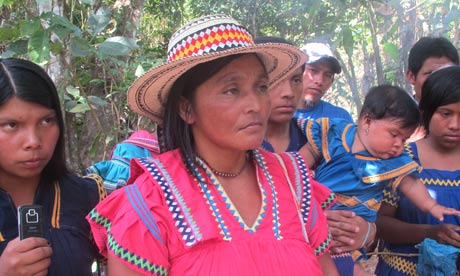 http://www.guardian.co.uk/world/2012/feb/19/panama-protest-silvia-carrera
A recent protest by indigena blocked the important Inter American highway in Panama for 6 days...but a tough police response left 3 locals dead, dozens wounded and hundreds arrested.
The indigena want to stop or slow development of the massive Cerro Coloradi copper deposit in their territory.
They are even petitioning the UN for justice.
The Ngabe-Bugle tribe's new leader is Silvia Carrera, 42, (foto).