http://www.google.com/hostednews/afp/article/ALeqM5jDXbM2IjvxfSM-U6e6C0UoxAlCIQ?docId=CNG.82f81476d0905df6b77f6197a470cbc9.191
Hungary has closed the Danube river to all traffic because of thick ice floes.
It is sending its only icebreaker to clear a path.
Frigid air blew in from Russia...prolonging the frigid killing spree across the region.
Forecasters predict the severe freeze will continue until mid February.
Ukraine reports 135 dead, 82 in Poland, 57 in Romania, 46 Russia, 45 Italy, 32 in Bulgaria and dozens dead in many other countries.
Serbia has also reduced power to companies.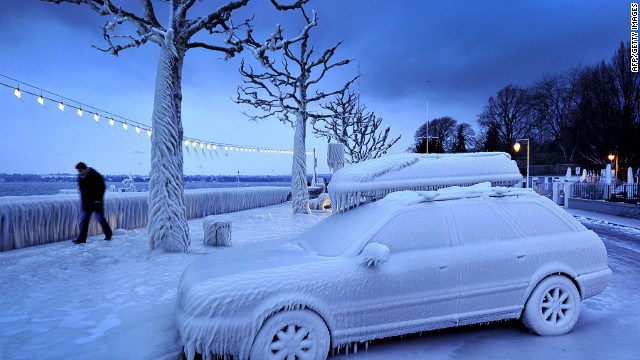 http://edition.cnn.com/2012/02/08/world/europe/europe-cold-snap/?hpt=hp_t3
....
To SEE: 21 freeze fotos.