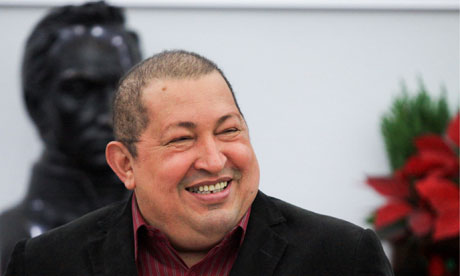 GUARDIAN/ T.PHILLIPS
Despite a recent serious battle with cancer...and seeming re-embrace of spirituality... President Hugo Chavez appears unable to let go of a resentment against Judge Maria Lourdes Afiuni.
Chavez issued Christmas pardons for 141 prisoners...but not Afuini.
Afiuni has been imprisoned since 2009...for releasing a banker with opposition ties.
"In total 100 men and 41 women are getting out today, across the country. We must help them build a plan for life so they do not fall down again, because many of them have lost their direction," Chávez said.
Though now under house arrest...Afiuni was held until February in a Caracas prison where she was reportedly repeatedly threatened with death.
She is a single mother and also a cancer patient.