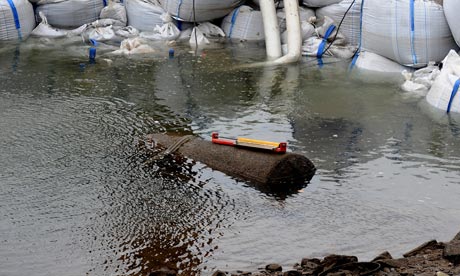 LINK CHANGE / BBC 1 :24 Video Report...after :30 ad
Two deadly reminders of intensive bombing of Germany during the late stages of WW2 were uncovered...thanks to a severe November drought...and both successfully dismantled.
The most dangerous...a nearly 2-ton, 10 foot bomb...was found under a mere 16 inches of water along a drought-starved Rhine river bank...along with a 275 pound USA bomb.
Officials evacuated 45,000 people from Koblenz...about half the population...ahead of the dangerous 3 hour dismantling procedure....but they are now returning.