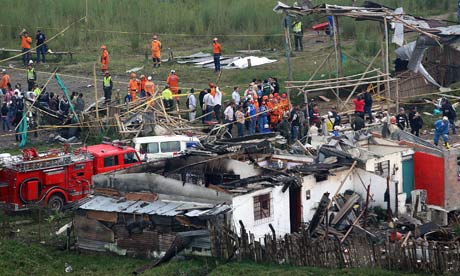 LINK CHANGE/ C.REPORTS
At least 13 are dead...with more than 97 injured...after an Ecopetrol pipeline exploded in Dosquebradas.
Officials at first... speculated that the blast was caused by people piercing the pipe to siphon off gasoline and diesel.
Now they believe it was caused by a rupture from rain soaked soil shifting.
The blast and fires destroyed or damaged at least 40 homes.