TELEGRAPH
In his annual dinner for academics and journalists...PM Vladimir Putin defended his decision to stay in power until perhaps 2024...and uttered tough comments about the USA and the West... especially regarding Libya and Syria.
As for the future...he said:"Putin does not split in two. He is one person. There are basic things that are not subject to change, that will not change--a love for the Motherland, the push for results...to increase people's wealth and to improve internal and external security."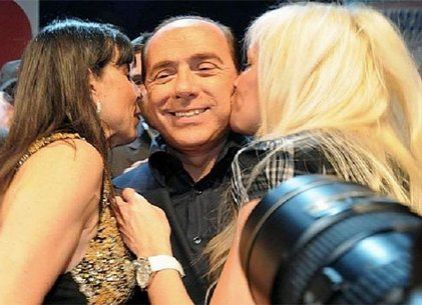 Putin also praised his close friend...outgoing Italian PM Silvio Berlusconi.
"I have a very warm personal relationship with Berlusconi. I believe that he is one of the greatest European politicians."
Putin observed that Silvio used his sex life "consciously, in order to attract attention".