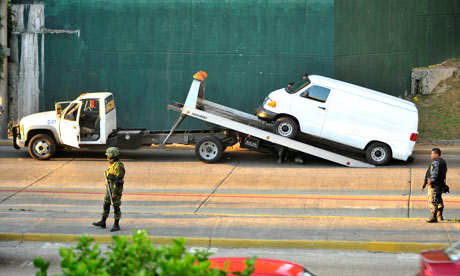 LINK CHANGE/ AP / ANALYSIS
The bound and gagged bodies of 26 men were found in 3 abandoned vehicles in the tourist center of Guadalajara, Mexico's second-largest city.
For the most part...Guadalajara has escaped the extreme violence and brutality of Cd. Juarez, Monterrey and Acapulco.
But it has been the long time base of the Sinaloan narcos's meth business.
The Zetas are claiming the murders...as they slowly invade the west...and also seek revenge.