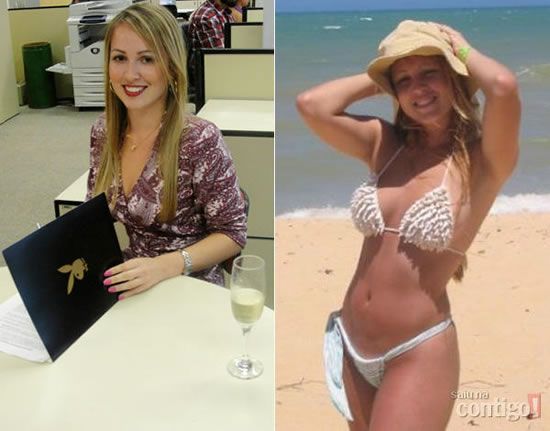 M.PRESS
Two more potential controversies are brewing for President Dilma Rousseff...who has already suffered from 4 ministers and two deputy ministers quitting over corruption charges...in just 8 months.
The press has revealed a dubious payment of $33,000 to her new chief of staff Gleisi Hoffman.
The other nagging headache is Fernanda Tedeschi, 28, (above) the sister-in-law of VP Michel Temer, 70...who will grace the cover of Playboy Brasil's next issue.
The former stewardess will also pose nude in the October issue...and already has made it a hot future collectible.
Her sister Marcela is called Brasil's version of "Carla Bruni."
VP Temer is primarily known for being more than twice as old as his wife.