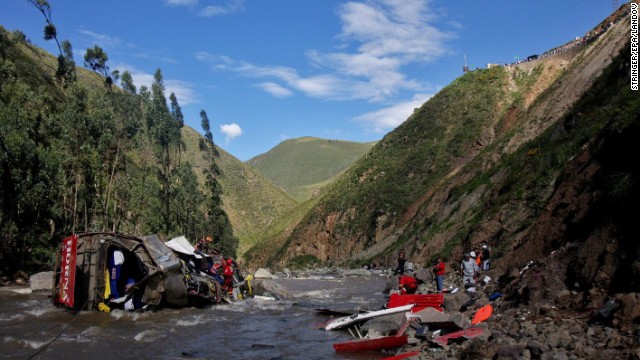 1ST LINK CHANGE
Police report at least 33 bus passengers died...and at least 10 were injured after a bus plunged down a ravine and into a river near Otuzco...in the northern Libertad region.
They say 3 doctors, 2 nurses and several teachers perished in the accident.
The Horna line bus was headed for Trujillo and carried at least 43 passengers.
http://edition.cnn.com/2013/04/13/world/americas/peru-bus-crash/index.html?hpt=ila_c1