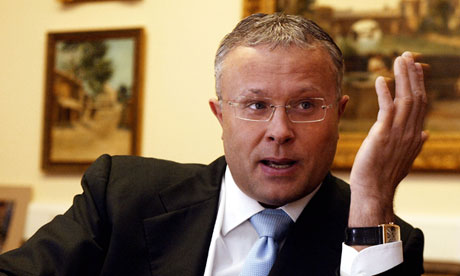 http://www.guardian.co.uk/media/2012/oct/02/lebedev-newspapers-putin-russia
Russian billionaire Alexander Lebedev is under a lot of stress.
He faces charges of 'hooliganism' and battery...and up to 5 years in a Russia gulag...for punching a vocal critic on TV...and his numerous businesses in Russia are being pressured by security services.
Lebedev has been a severe corruption and Putin critic...and it appears that he is paying the price.
He is now considering selling his shares in Novaya Gazeta...Russia's chief opposition newspaper.
His Moscow bank is bleeding cash...and his small airline is also losing millions.
Meanwhile his 2 UK newspaper properties are suffering...as readers continue to abandon print...for online news.