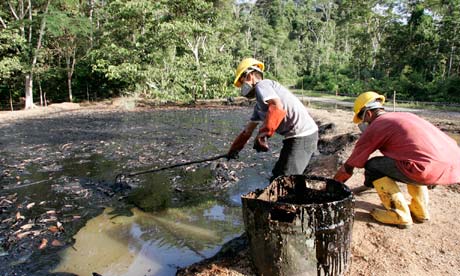 http://www.guardian.co.uk/environment/2012/oct/17/chevron-blow-ecuador-pollution
A local Lago Agrio court has ordered the seizure of some $200 million of California-based oil giant Chevron's assets in Ecuador...including licensing fees and $96 million held in the nation's banks.
The monies will be paid to plaintiffs from Amazon villages contaminated and despoiled from 1964-1992 by Texaco...which was later absorbed by Chevron in 2001.
The plaintiffs were awarded $18 billion in damages by national courts...later increased to $19 billion.