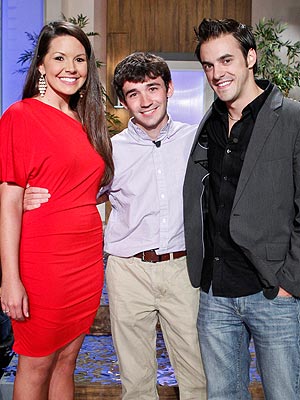 http://tvrecaps.ew.com/recap/big-brother-season-finale-recap-ian-dan/
Besides news programs...the BBC, DW-TV, Nightly Business Report, Newshour and sometimes Charlie Rose...this blog's editor views little commercial TV...preferring unformulaic foreign language DVD movies.
Oh...plus the nightly opening monologues of network comedian/hosts Jay Leno and Jimmy Kimmel.
But the 2 exceptions are the reality shows...'Big Brother' and 'Survivor'.
'Big Brother 14' ended last night...with a bang.
After 75 days locked inside...innocent and intelligent Tulane student Ian, 21...suddenly grew a pair...and beat Dan...the conniving, sometimes bible thumping sociopathic teacher/coach from Michigan.
Devious Dan won nada!
It was so sweet...and already being called the 'best' Big Brother season ever!