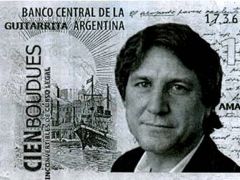 http://en.mercopress.com/2012/06/09/middle-class-argentines-protest-with-pots-and-pans-against-corruption-crime-inflation-and-the-dollar-clamp
For the 3rd night in 10 days...thousands of middle class citizens took to the streets in B.Aires and other cities...to protest high inflation, corruption, crime and the usd crackdown.
Banging highly symbolic pots and pans/cacerolazos...demonstrators are worried about the slowing economy.
They even distributed phony money...adorned with the face of VP Amado Boudou...under investigation for a peso printing scandal...and staunch Cristina soldier Senator Anibel Fernandez...for his personal hypocrisy on usd savings and peso use.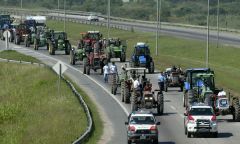 UPDATE!!! Farmers continued their strike for the 6th day.
Soy and corn continued to be shipped out because of stored grains...but new crops slowed to a trickle.
http://in.reuters.com/article/2012/06/11/argentina-farmers-idINL1E8HB51B20120611