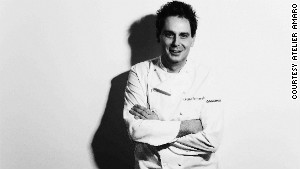 http://www.cnn.com/2012/05/20/world/europe/eye-on-poland-food-chef/index.html
Thanks to a Polish/German ancestry...this blog's editor drools at just the thought of kielbasa with sauerkraut, cold beet borscht, pickled herring, kapusniak and dense, dark crusty rye bread.
Now...chef Wojciech Amaro hopes to elevate international respect for Polish cuisine.
His 'Atelier Amaro' in Warsaw is the first Polish restaurant to get a 'Michelin Rising Star' award.