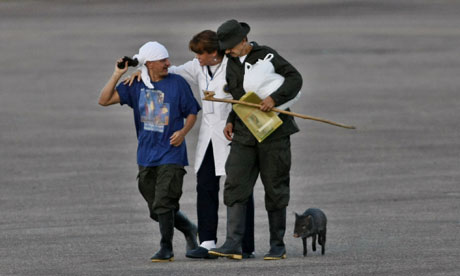 http://www.euronews.com/2012/04/03/colombia-s-farc-free-military-hostages
TO WATCH :52 Report
As the rebels had promised in February...the FARC finally set free 10 captives...one held for more than 13 years.
The 4 soldiers and 6 police are allegedly the last governmental hostages...but an estimated 200 civilians are still being held for ransom.
Family and friends greeted the freed captives...along with their pets...at the airport.
TO READ:
http://www.guardian.co.uk/world/2012/apr/03/colombian-farc-releases-hostages-jungle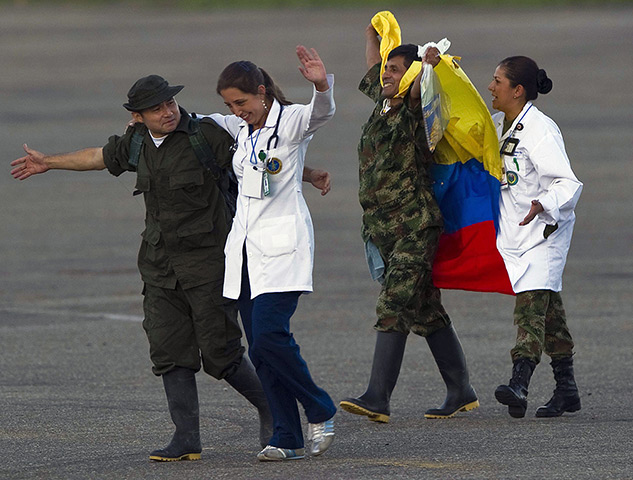 TO SEE:
10 FOTOS
http://www.guardian.co.uk/world/gallery/2012/apr/03/farc-release-hostages-colombia-in-pictures