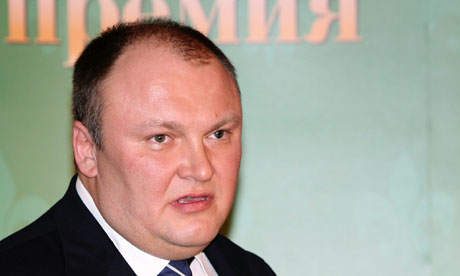 2nd LINK CHANGE / More Details
http://www.guardian.co.uk/world/2012/mar/30/russian-banker-london-clues-moscow
A troubled Russian exile...gunned down in London....is in critical condition.
Police there are looking for the taxi driver...who dropped off the Russian at his apartment.
Former Russian and Moldovan bank owner...German Gorbuntsov, 45...was attacked outside his London apartment...shot 4 times by a hitman...using a silencer.
He was rumored to have helped Russian police in the case of attempted murder of Moscow financier Alexander Antonov in 2009...and he reportedly feared his own assassination in Russia.
In 2006...Russian dissident Alex Litvineko was poisoned and died in London...an assassination that severely chilled London/Moscow relations.