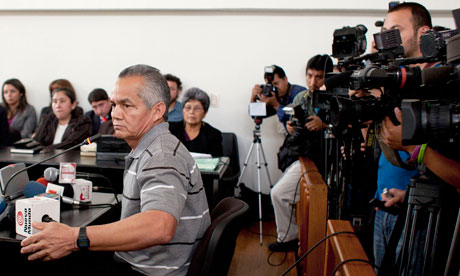 http://www.guardian.co.uk/world/2012/mar/13/guatemalan-ex-soldier-jailed-dos-erres
Another ex-special forces soldier...Pedro Pimentel Rios, 54...was sentenced to a symbolic 6,060 years in prison...for his part in the 1982 massacre of over 200 people at Dos Erres.
Extradited from the USA...Pimentel was the fifth elite force member sentenced for over 6,000 years in the killings during Guatemala's bloody civil war.
However...under current law...50 years is the maximum prison sentence.