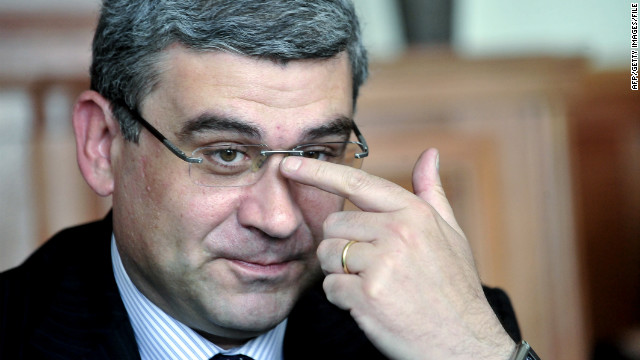 http://edition.cnn.com/2012/01/23/world/europe/romania-minister-fired/index.html
Nerves are naturally raw in Bucharest after 11 days of protest over austerity measures.
But PM Emil Boc couldn't allow Foreign Minister Teodor Baconschi's (foto) remarks about protesters to stand.
Baconschi called the protesters "inept and violent slum dwellers."
He also compared them to the violence of 1990's miners.
Baconschi had been ForMin since 2009.
The protesters want President Basescu to resign...and a new government to form.