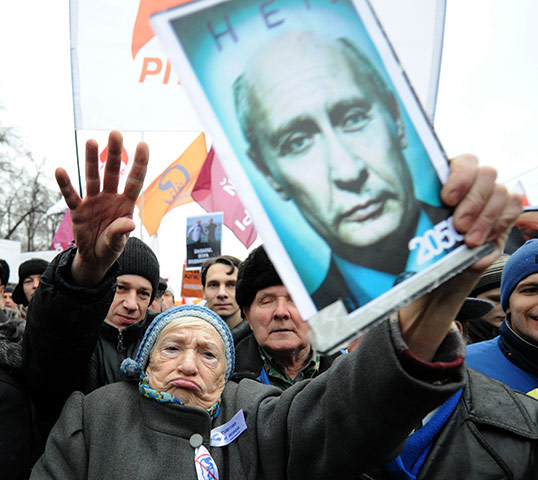 YOUTUBE
ENEWS 1:15 video report
An estimated 50k-100k protesters marched in Moscow's largest demonstration in 20 years...since the fall of the Soviet empire.
Protests over alleged recent rigged elections...fed by social media...took place in some 60 cities thru-out Russia.
Police...though out in force...reportedly showed restraint.
The large turnout adds a new element of uncertainty to PM Putin's presumed election as president in March.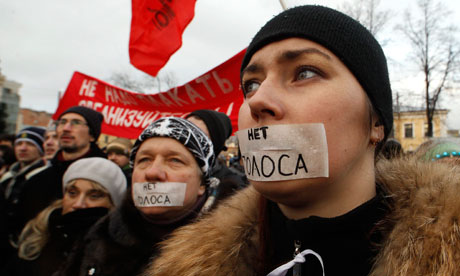 Many protesters say his blatant swap of power with President Medvedev was an insult and 'the last straw.'
Independent observers say at least 7,000 electoral violations were reported...some on video.
The ruble dropped in value...and so did the RTS index...down over 4% again.
Capital flight from Russia this year is estimated...at $85BN.
TO READ:
http://www.google.com/hostednews/ap/article/ALeqM5hie4JRNKnXGtSlTNx6EJqzDbDYWA?docId=dbc89d33c24443899a50fcd15cf05d0a
TO SEE:
12 Protest Fotos:
http://www.guardian.co.uk/world/gallery/2011/dec/10/russia-vladimir-putin