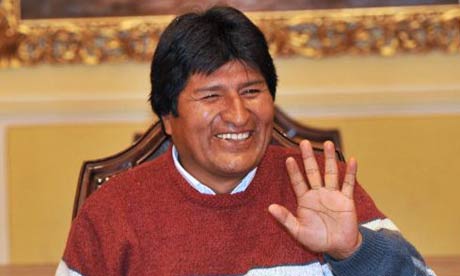 CNN
Bolivia's government continued its drumbeat of accusations against the USA...as almost 1,000 indigena continued their 300 mile march to La Paz...protesting a proposed Amazon highway.
Juan Ramon Quintana called for the expulsion of the USAID...claiming it was "destabilizing" the government.
"The expulsion of USAID should be...an act of sovereignty," said the former Morales top aide.
President Evo Morales recently claimed that USA officials had "suspiciously" been in touch with protest organizers.
His opponents say Morales is using the USA as a scapegoat...to deflect attention from issues raised by the indigena whom Morales claims he is defending.