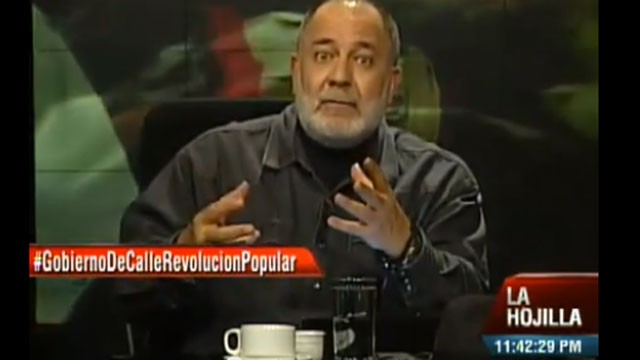 Opinionated Chavista...and foul-mouthed late night Caracas TV host Mario Silva suddenly took himself off the air...after the opposition leaked a tape that had him briefing a Cuban official...and blasting powerful Chavista congress leader Diosdado Cabello for corruption and even planning a golpe.
Silva claims the recording is a fake...created by 'Zionists' and the CIA.
But it illustrates the ongoing power struggle...and divisions among Socialists...following Hugo Chavez's recent death.
http://abcnews.go.com/ABC_Univision/News/venezuelas-rush-limbaugh-chavismo-trouble/story?id=19221279&singlePage=true#.UZvbF3Z7P2E