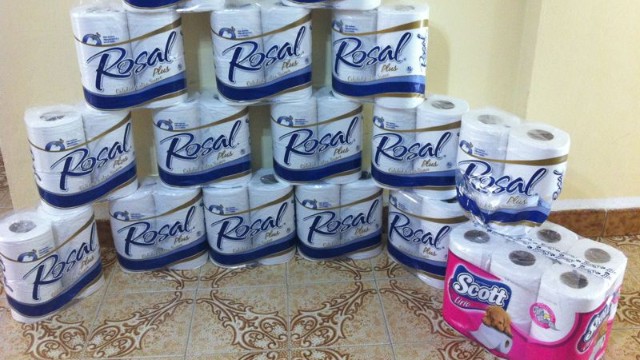 Shortages of consumer goods under President Hugo Chavez's policies were common for years.
Milk, corn, rice, cooking oils, chicken, toothpaste and even soap...were often unavailable.
But the shortage of toilet paper really upset residents.
New President Maduro has vowed to do something about it.
His minister says Caracas will import 50 million rolls...while
Venezuela consumes about 125 million rolls per month.
The government blames hoarders and the media.
http://edition.cnn.com/2013/05/15/world/americas/venezuela-tp-shortage/index.html?hpt=ila_c2
ALSO:
After 18 years of struggle
...
o
pposition TV channel...Globovision...called it quits... and is being sold to new pro-government ownership.
http://www.bbc.co.uk/news/world-latin-america-22524101
AND:
President Maduro recently publicly made-up with the billionaire boss of Empresas Polar...a large consumer goods company that Chavez often attacked.
http://news.yahoo.com/venezuelas-maduro-buries-hatchet-billionaire-businessman-161326318.html