Russia is upset that Azerbaijan awarded no points for it's entry (above) in the Eurovision song contest.
Moscow's ForMin Lavrov called it 'outrageous'...that votes were 'stolen.'
Baku cannot explain the discrepancy....because its
telephone votes favored Russia after Ukraine...and has ordered a probe.
From: Voices Online: "With over 300 retweets, the most popular Eurovision quip belongs to a Twitter account called Fake_MIDRF (The Fake Foreign Affairs Ministry of the Russian Federation). The anonymous satirist mocked the country's past attempts to retaliate against perceived slights by foreigners, alluding to Russia's ban on U.S. adoptions aka the "Dima Yakovlev law":
В ответ на кражу голосов на "Евровидении" у России будет принят закон Дины Гариповой о запрете концертов иностранных граждан в РФ.
In response to the theft of our votes at Eurovision, Russia will enact the Dina Garipova law, banning music concerts by foreign citizens in the Russian Federation."
http://www.bbc.co.uk/news/world-europe-22609523
Entrants from
26 nations belted it out Saturday night in Malmo, Sweden...trying to win top honors in Eurovision's 58th Annual Song Contest...plus the cost of hosting next year's competition.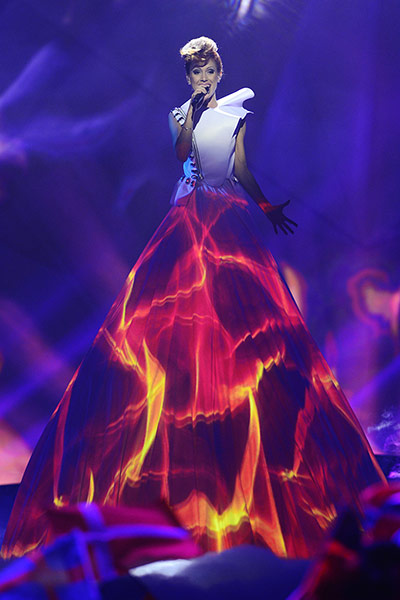 Highly favored Denmark won...with young Emmelie De Forest's
'Only Teardrops.'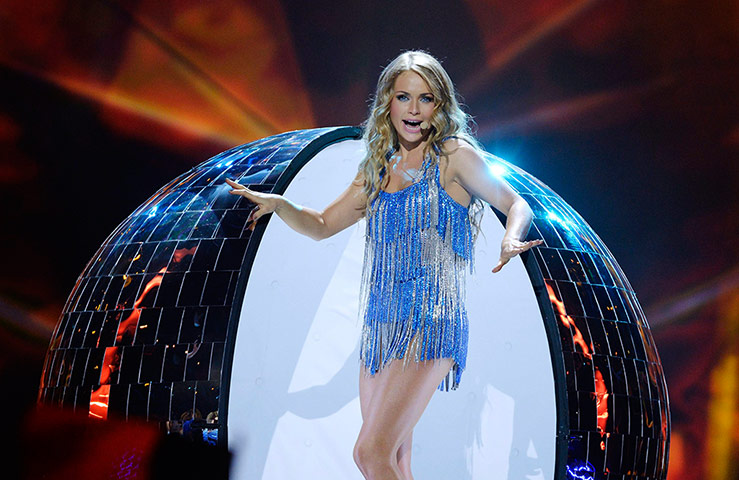 Azerbaijan came in 2nd, followed by Ukraine, Norway and Russia.
There were tunes about Greek austerity, a Romanian Dracula singing falsetto and Finnish gay marriage wishes...sealed with a lesbian kiss.
Over 125 million viewers watched the final.
http://www.dw.de/denmark-wins-eurovision-2013/a-16823306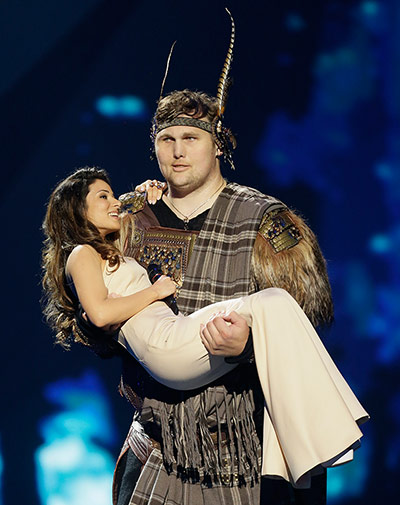 TO SEE: 14 IMAGES
http://www.guardian.co.uk/tv-and-radio/gallery/2013/may/19/eurovision-2013-denmark-in-pictures#/?picture=409116696&index=0
TO READ:
Germans blame Eurozone dislike of Merkel's austerity...for Berlin's poor showing.
http://www.reuters.com/article/2013/05/19/us-eurovision-germany-idUSBRE94I06S20130519