Contessina the cat...is probably relieved to be the companion pet of the now ex-Pope... Benedict 16.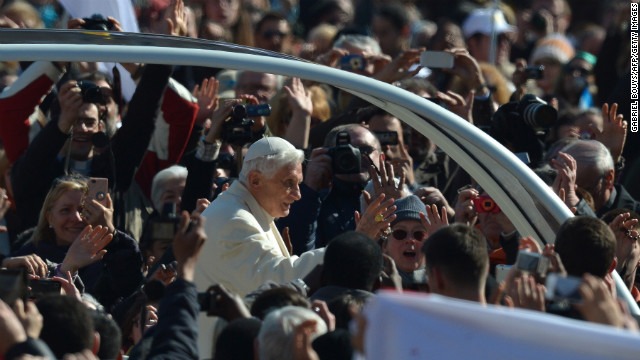 There will be fewer nasty paparazzi to deal with...as the new pope emeritus...retreats from the church's hot glare of sex and corruption scandals...for the solitude of Castel Gondolfo...and in 2 months...a return to the Vatican.
Then...finally...peace and quiet...with only fat mice and slow birds to chase.
Meanwhile...the Vatican reported that the ex-pope spent the night on a Castel sofa... watching TV...after taking a long walk...perhaps watching...and surely...stroking Contessina.
But...one of those pesky paparazzi did catch the pope emeritus walking in the Castel's garden. No sign of Contessina.
http://www.buzzfeed.com/andrewkaczynski/meet-the-popes-cat