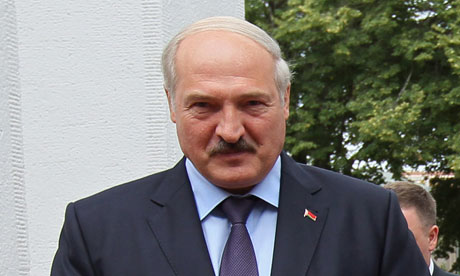 IST LINK CHANGE
http://www.bbc.co.uk/news/world-europe-19112233
Sweden's ambassador has been expelled for meeting opposition groups in the wake of a 4 July airdrop by 2 Swedish activists of 800 plush teddy bears 'seeking free speech' in Belarus.
Sweden asked 2 Belarusian diplomats to leave Stockholm...and will not accept an incoming ambassador.
2 top generals lost their jobs after Minsk finally admitted the incursion.
President Lukashanko axed the air defense chief and border guard head...and reprimanded others over embarrassing lax air defense.
IST LINK CHANGE/ READ: Lukashenko says: Air intruders must be shot down.
http://uk.reuters.com/article/2012/08/02/uk-belarus-bears-idUKBRE87113V20120802
TO SEE: Orig. Swedish PR group's 1:36 air drop video...after :30 ad.
http://www.telegraph.co.uk/news/worldnews/europe/belarus/9444472/Belarus-airforce-commander-is-sacked-over-teddy-stunt-by-Swedish-activists.html