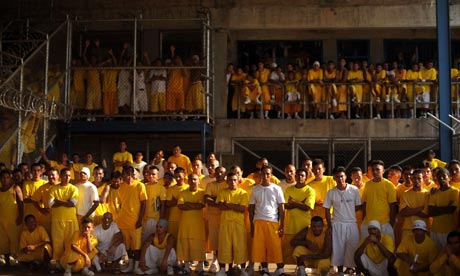 http://www.guardian.co.uk/world/2012/may/01/el-salvador-murders-gang-truce
On 14 April...nobody was killed in El Salvador.
It was so remarkable...that it led the news reports...because it hadn't happened for years.
All because the 2 major gangs/pandillas...made a truce...that has cut down on a normal 15 murders daily.
But some denounce the relative calm...as a 'mafia peace'...that the government can't provide...and that gives the gangs too much power.
Others say violence continues...but is hidden...as people keep disappearing.