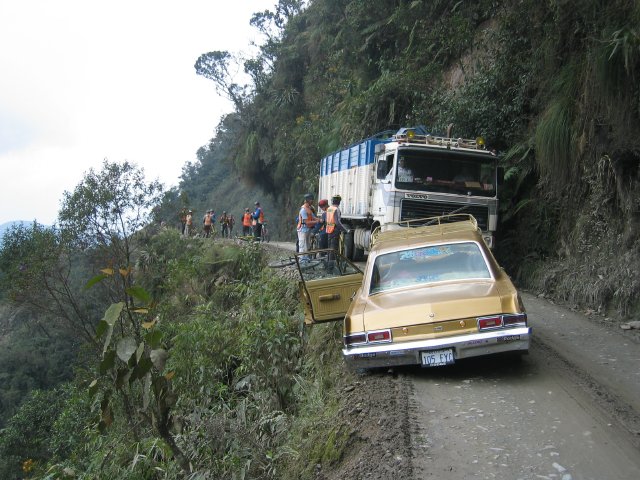 To SEE :40 TELEGRAPH shaky cellphone video
The road...once described as the 'most dangerous in the world'...claimed another victim...a bus driver trying to thread a section of the narrow 35 mile lane...after heavy rains.
The 'Camino de la muerte' runs downhill from La Paz to Coroico.
Bus passengers had just exited the bus before it tipped over and tumbled down the steep hillside.