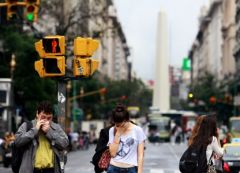 http://en.mercopress.com/2012/12/06/terrible-thursday-for-buenos-aires-toxic-gas-cloud-scare-and-flash-floods
Thursday will be a day few Portenos will forget.
A toxic cloud from a port fire hung over central Buenos Aires...until rains washed it away.
Officials said a cargo container of insecticides and pesticides from China...bound for Paraguay...had caught fire.
There were rumors the thick dense smoke contained mercury...but port officials denied it.
Some flights were cancelled...and a motorway was closed.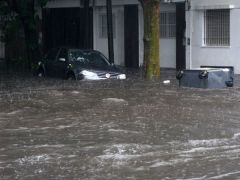 Then...heavy rains finally cleared the air...but also flooded streets...sweeping away cars...and even causing power outages.