http://www.reuters.com/article/2012/09/30/russia-pussyriot-idUSL6E8KU16M20120930?type=marketsNews
Just ahead of an appeals hearing...the Russian Orthodox Church called for the convicted members of the punk collective Pussy Riot...to 'repent'...for their 'hooliganism motivated by religious hatred.'
A church spokesman claims that repentance 'would benefit their souls'...and would not be '...left unnoticed.'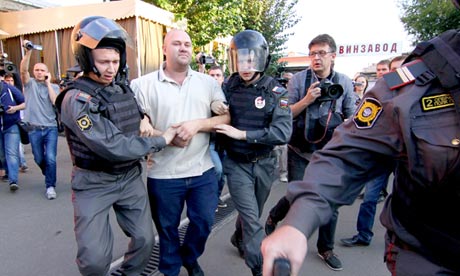 3 members of Pussy Riot were arrested after performing a 45 second anti-Putin song in Moscow's main cathedral in February.
The church's head...Patriarch Kirill has called Putin's 12 year reign a 'miracle of God' and backed him as president.
The women have apologized for offending church members...but their lawyers believe their appeal will be denied.