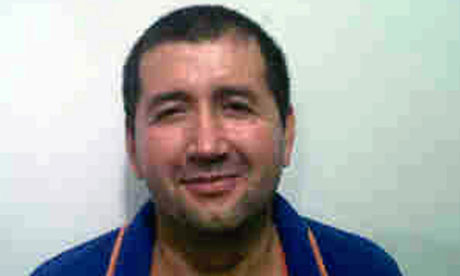 IST LINK CHANGE: Many New Details!!!
http://www.telegraph.co.uk/news/worldnews/southamerica/venezuela/9559830/MI6-and-the-Colombian-drug-baron-how-Daniel-el-Loco-Barrera-was-tracked-down-with-help-of-British-intelligence.html
The last of the old line cocaine narco bosses...Daniel Barrera Barrera, 50...aka...'El Loco'/Crazy...was captured in San Cristobal, Venezuela while using a public payphone.
Bogota...had a $2.5 million bounty on Barrera's head...and the USA offered $5 million.
The UK's MI-6 aided in his arrest.
To survive...experts say he underwent some plastic surgery...including liposuction...also burning off fingerprints with acid...while working with both sides for decades.