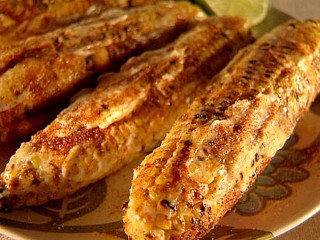 http://www.reuters.com/article/2012/08/02/usda-sale-idUSL2E8J276E20120802
Perhaps foreshadowing a new rush to insure food crops...Mexico bought 1.516 million tons of corn from the USA...its biggest one day purchase...in more than 20 years.
Corn is a staple in Mexico...used to make tortillas...and sold whole roasted on the streets...and Mexico trails only Japan for importing USA corn.
Riots broke-out across Mexico in 2008...when corn and tortilla prices soared.
Experts think the move could set off a grain buying frenzy...similar to 2008...as severe droughts plague several traditional bread basket nations...USA, Italy, Russia and India.
It was Mexico's biggest corn purchase...ever...and the biggest since the Soviets bought 3.7 million tons in 1991.
Still corn prices have recently settled down to 6.30/bushel...after briefly breaching the record $8.20/bushel level.