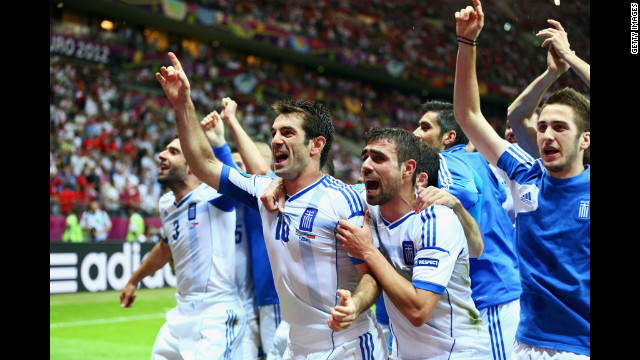 http://edition.cnn.com/2012/06/16/sport/football/euro-2012-poland-russia-czech-greece/index.html
With 20x Fotos.
Was it an omen...that Greece upset Moscow...the night before a crucial election...that may decide the fate of eurozone?
And...exactly what would it omenize...anyway?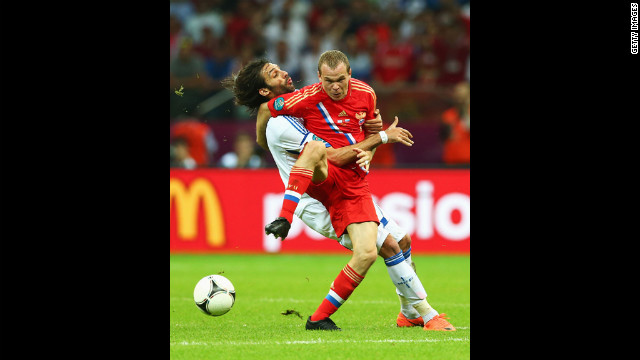 What is perfectly clear...Russia couldn't score against Athens...and neither could the co-host Poles against the Czechs.
Amazingly...Russia had possession 62% of the match...and a 25-5 shot advantage.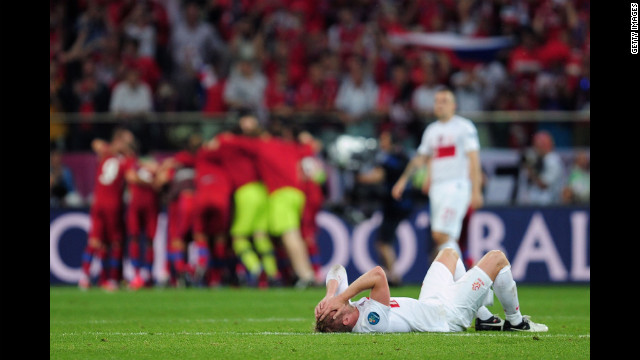 Both were eliminated from Euro 2012...before the quarters.