http://www.spiegel.de/international/germany/germany-and-greece-face-off-in-symbolic-football-match-a-839783.html
It will be highly symbolic...and even emotional for some...as Greece meets Germany ...for the right to advance to the semis of EURO 2012's football tourney.
Even bailout beleaguered...but rabid football fan...German Chancellor Angela Merkel will be in Gdansk...forcing an important meeting in Roma to be rescheduled 4 hours earlier... and reportedly angering some leaders.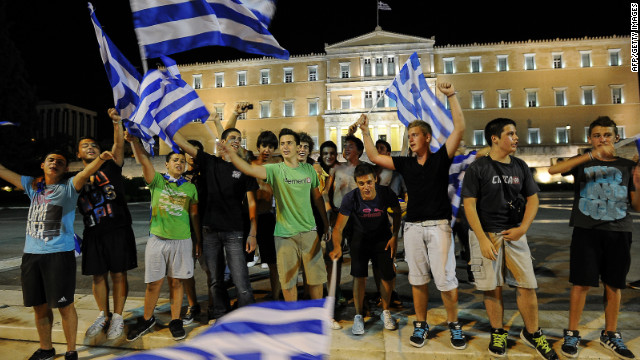 Germany is touted as the stronger team...but Greece shocked Russia...and has sent Athens' hopes soaring...as the tourney's longest shot and comeback kid...i
n football...and some hope...in reduced austerity measures.
FOR 8 football Fotos:
http://edition.cnn.com/2012/06/21/sport/football/euro-2012-greece-santos-merkel/index.html?hpt=ifo_t1